#nippoff is a Featured Documentary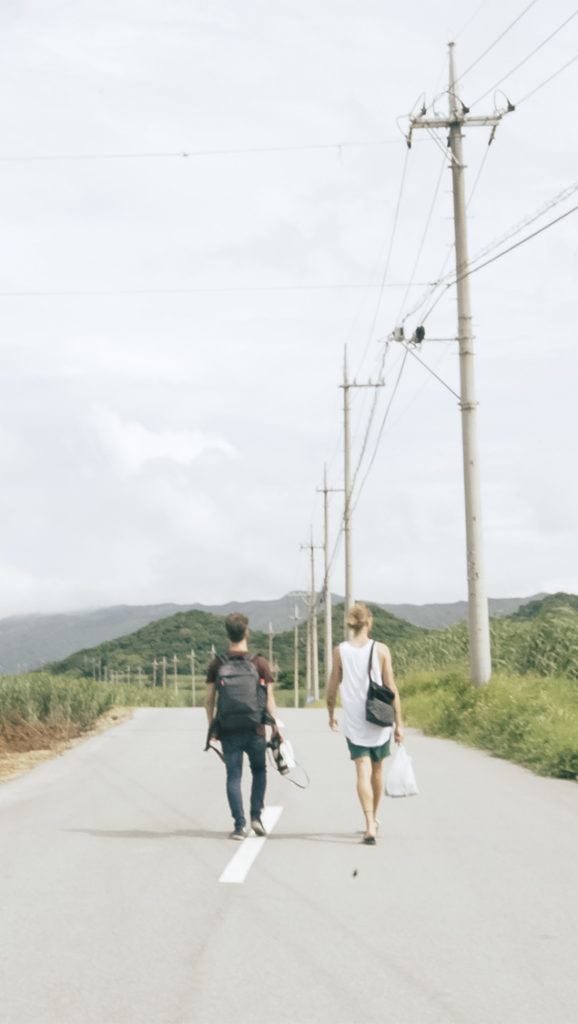 About Kay & Nils, two talky Berlin friends, going
on the adventure journey of their lives. From Berlin to Ishigaki, Osaka, Kyoto, Hakone
and Tokyo. A tour throughout Japan, where both men have to forgo one of their most
important tools – to speak! 14 days, 24 hours per day of no verbal communication.
What does that do to your own personality? How does such a social experiment
affect the mutual friendship, but above all, as Nils and Kay asked themselves, who are
we without our words?
Of particular interest is the edit. Kay & Nils have taken great care to ensure that the
tranquility, the sense of isolation, of being alone and not communicating were
transported exactly as they were on the ground.
#nippoff is an authentic movie that works without any verbal dialogues from
departure on. A film in which the dreariness of everyday life almost crushes you. We
wanted to produce a film experience that was really different from the rest. That
shows what happens when communication, no matter what language, does not really
work anymore. Forcing the viewer to listen and to fully engage with what we
experienced. Staying silent to listen – just like us.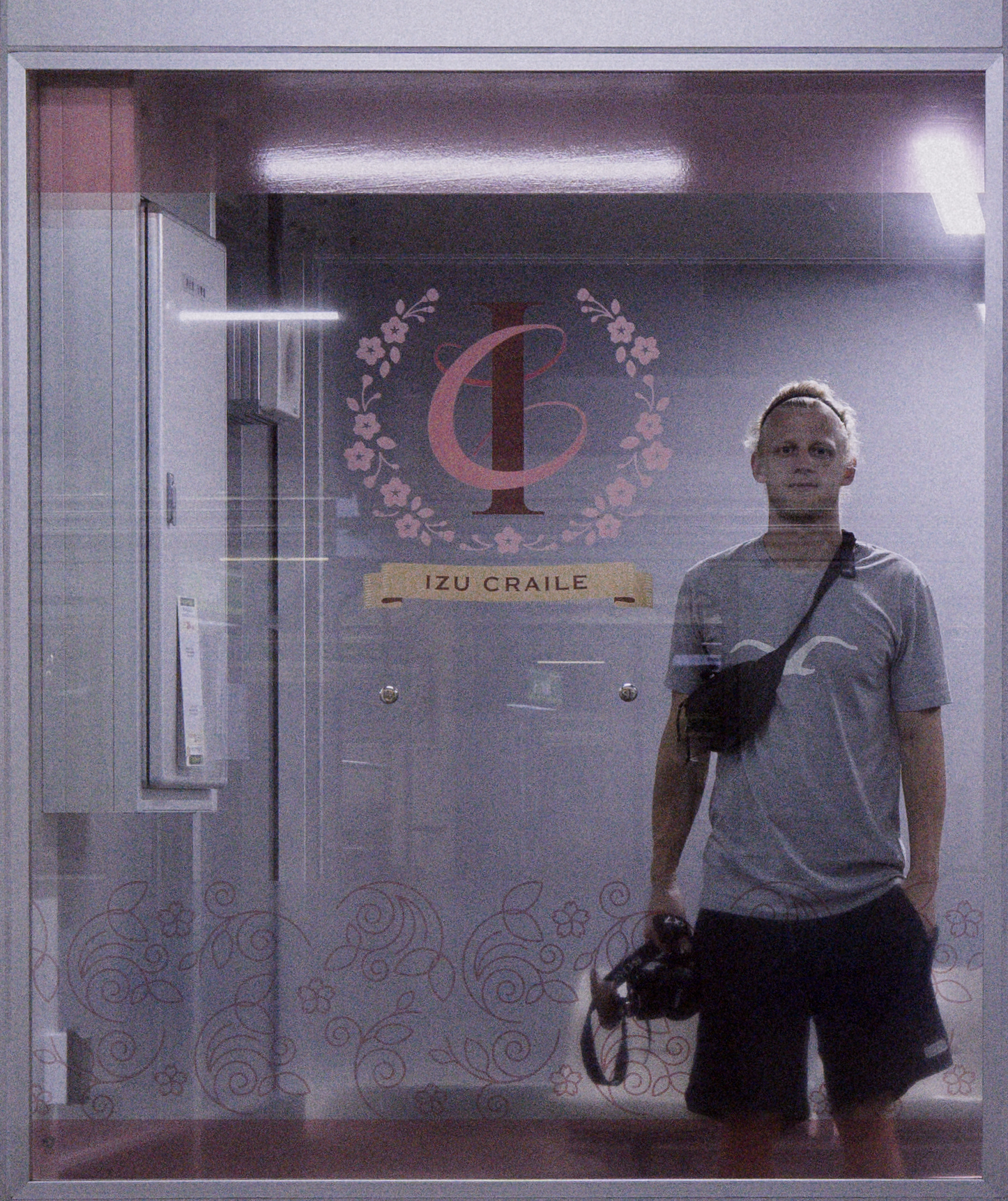 David Südel
Director of Photography
David Südel is a DoP, photographer, surfer, adventurer and a classic northern light.
Grown up in Neumünster, after a few months in Africa he moved to Berlin Lichtenberg four years ago as an independent filmmaker, photographer and graphic designer.
All his travels, impressions, stays are recorded with multiple lenses, so he never misses anything, image, film and sound.
As a DoP and cameraman, David has realized various commercial productions for small and large, national and international clients, he writes and produces his own films and photographs along the way.
Both Davey's sympathy and enthusiasm, as well as his fresh optimism made him a great colleague and excellent companion in this film world and the #nippoff-journey.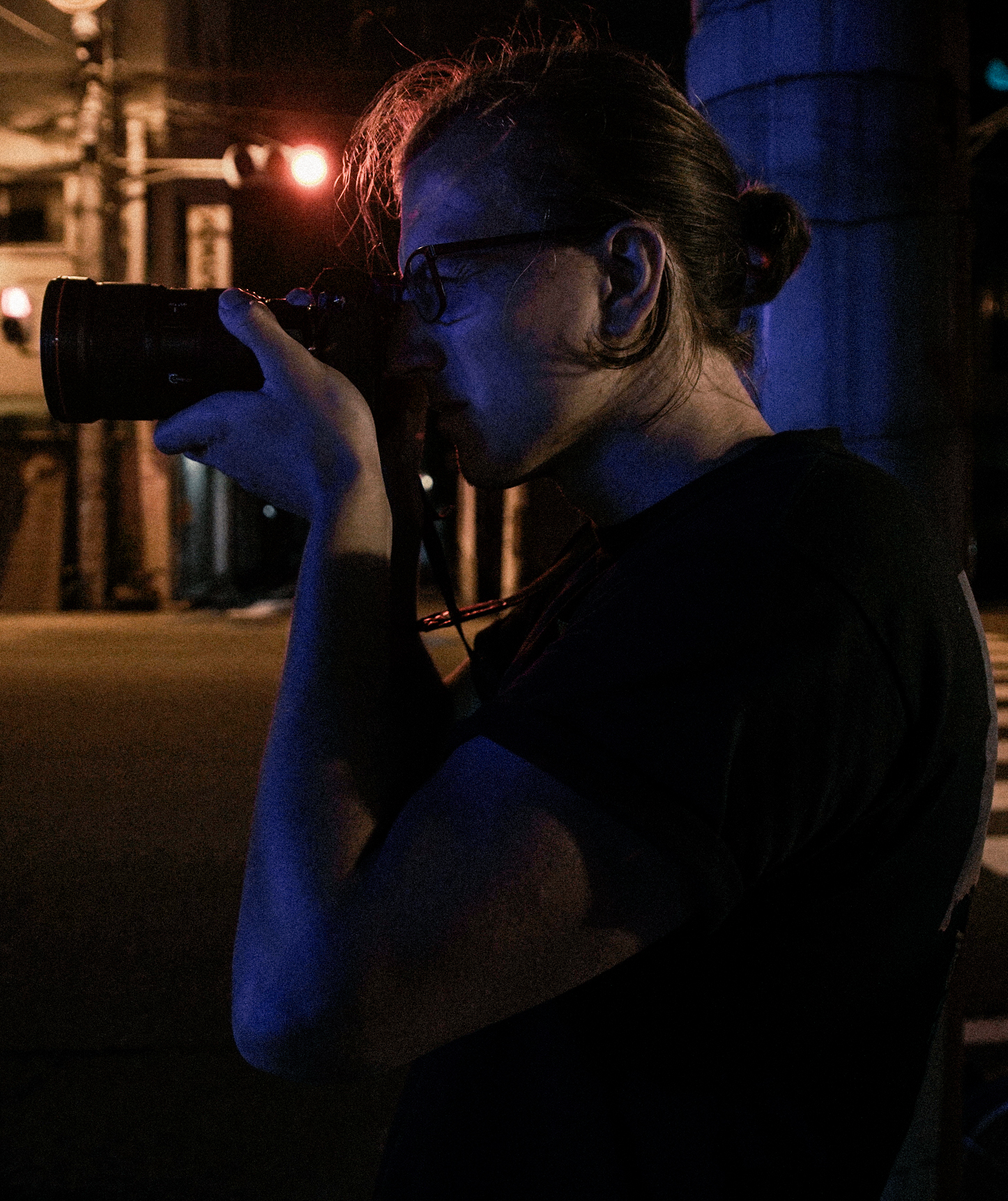 Alexander Wendler
Director of Photography
Alexander is a DoP and film editor. Despite growing up in Berlin, his roots are much further away. Alex is originally from Russia, more precisely from Siberia, so привет!
Over the past few years Alexander has built on a wide range of different clients and projects.
He has been editing news reports for CBC / InfoNetwork for the past three years and, along with deep post-production skills, masters all current editing programs as well as current camera techniques.
Unless at work, you will you will probably find him surfing in Africa or climbing in the Alps.
Alexander is tall and calm, with a look for the very subtle moments.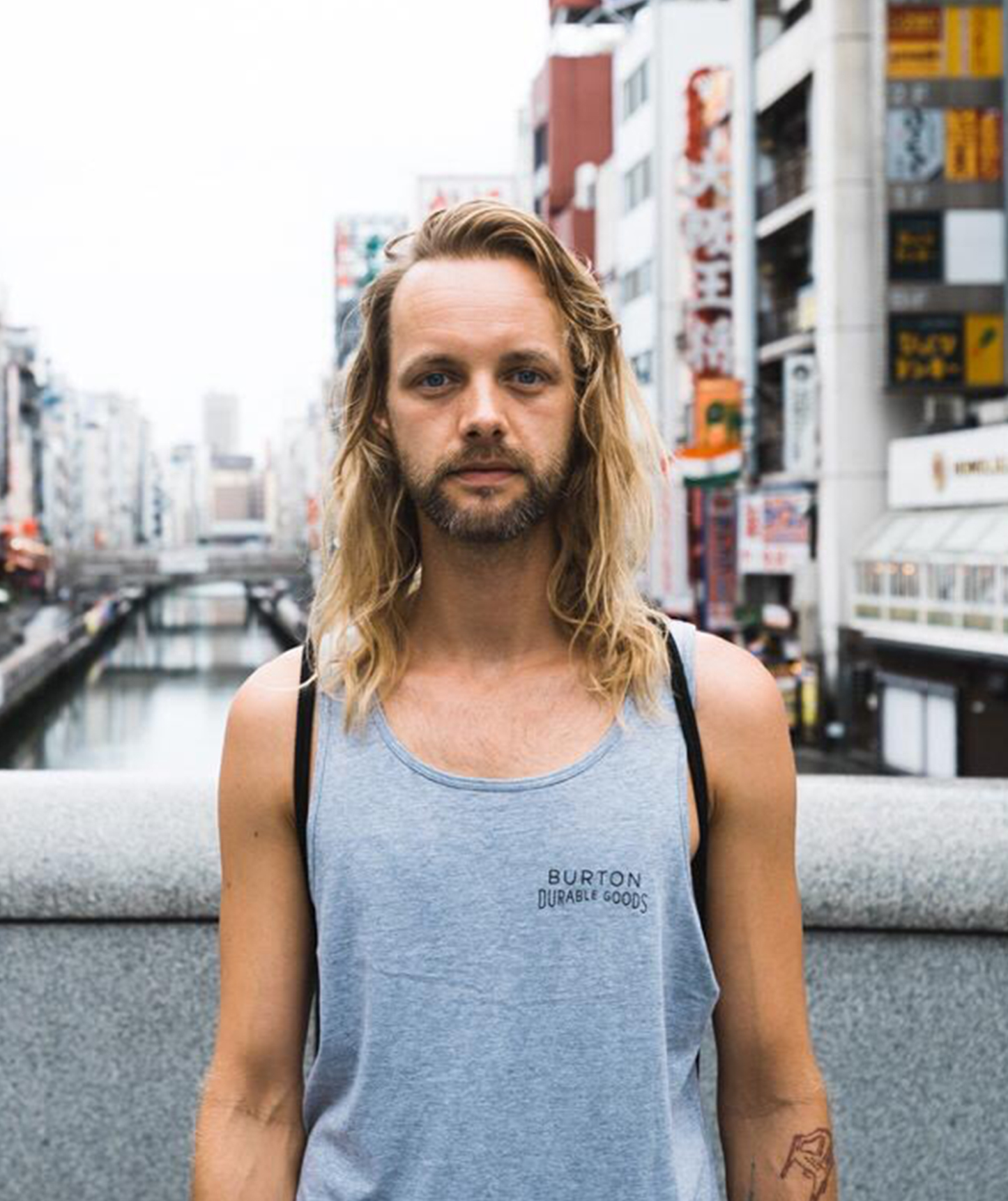 Kay Becker
Co-Director, Cast, Executive Producer
Kay was born in Potsdam in 1985 and is a classic fringe child. Moving between Berlin and Brandenburg several times, he decided to finish high school in Falkensee and not emigrate with his family to Switzerland.
Since the age of 15, Kay has been working continuously on his professional career. After several detours in front of the film and photo camera, he successfully completed his apprenticeship as an Event Manager in 2009 and since then has worked as a producer on various projects.
The following years were peppered with editorial film and television
experiences, as well as a training as an editor. With the founding of
HIMHIMHER 2013, Kay has learned everything his past has taught him and helped him along the way. Kay produced various online and offline spots for well known brands, created the online show "DIE SPREEGÄRTNER" and directed various online films.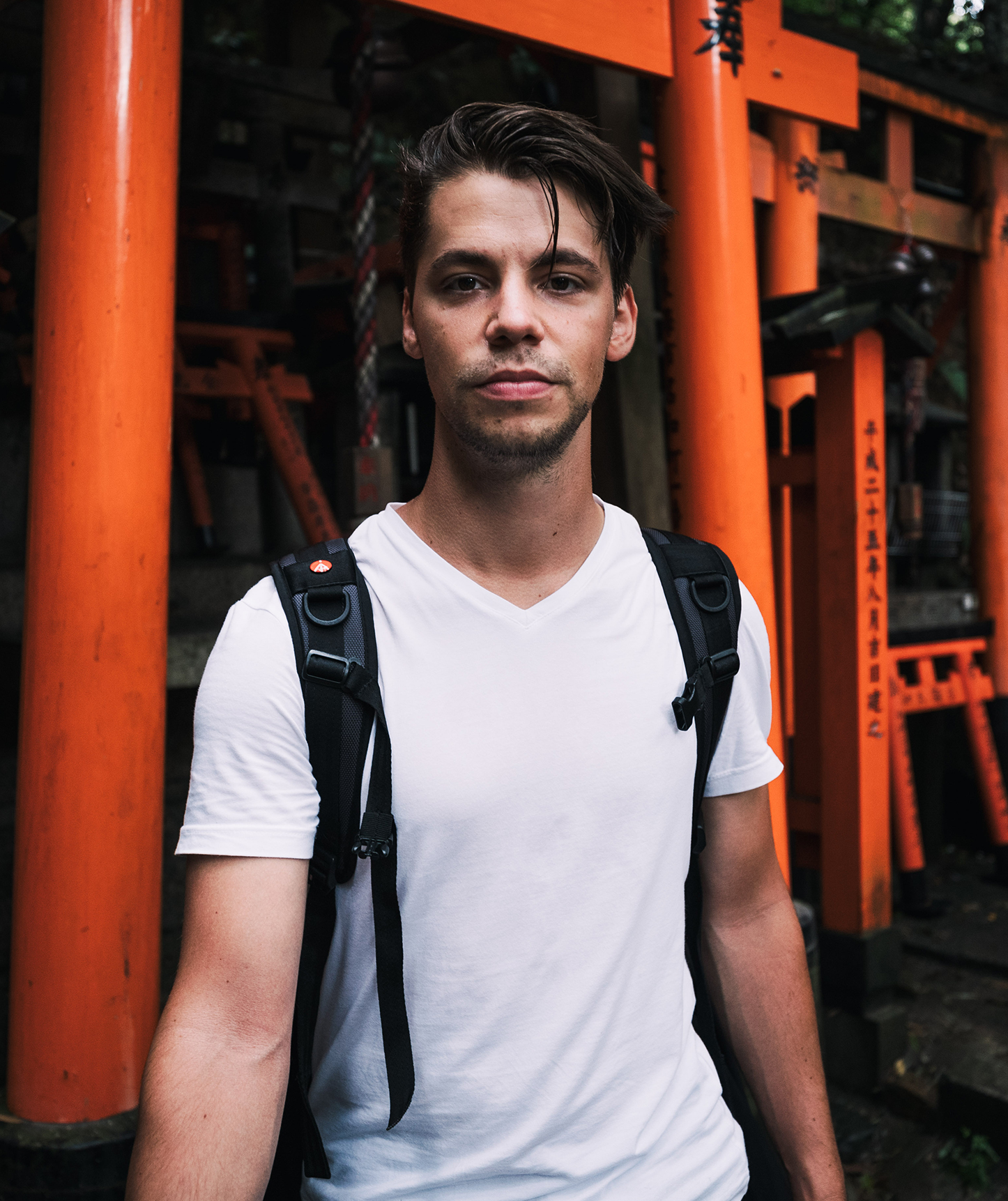 Nils Hünerfürst
Co-Director, Cast, Editor
Nils was born in Berlin in 1991 and moved pretty quickly to the community of Birkenwerder. After the usual ups and downs of primary and secondary school Nils completed an apprenticeship as assistant to computer and electrical engineering. Subsequently, he successfully completed his training as a media designer for sound and vision at the IHK.
Nils is an excellent cameraman with his own views and the thirst for new fresh moments and attitudes. Also, his edits are impressive, where boundaries are crossed and rules are broken.
As the leading DoP and editor at HIMHIMHER, he realized various commercial productions and not only gained new experiences and skills, but also contributed with his very own handwriting and clearly shaped the success of HIMHIMHER.